Loch Cill - Isle of Skye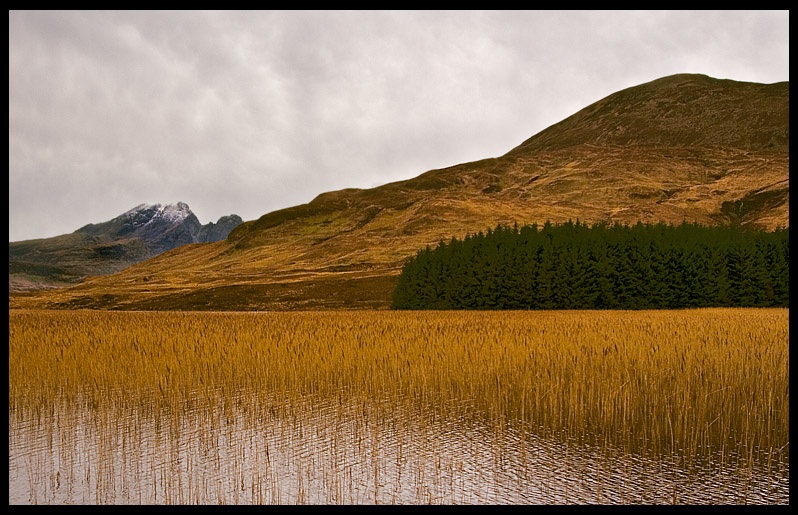 Loch Cill - Isle of Skye
It's not very often you find such a large expanse of water in Scotland dominated by tall grasses.
As the winds rocked the tall golden blades shooting during intervals was necessary to avoid motion blur.
I loved how the golden winter colours of both the Loch and hillside grasses complimented the deep greeens of the forest.