The old man of Storr - Isle of Skye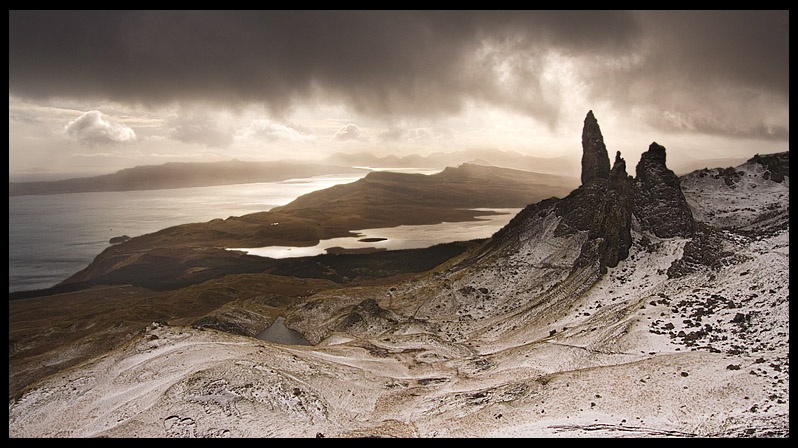 The old man of Storr - Isle of Skye
The climb up to the Old Man of Storr didn't age me, I was quite surprised as I soldiered up the hill.
More surprising still carrying a full bag of gear, You see these striking shafts of rock from all over the Trotternish ridge on Skye's Eastern coast, I guess my extra helping of stamina and energy came from being overly keen to reach the old man. The area below is a resting place for masses of rocks deposited on a too regular to be safe basis from the ridges ever eroding walls.
Early morning sleat and hail gave the area a fresh blanket of opportunity to fall on our behinds at any given moment.