Trossachs Church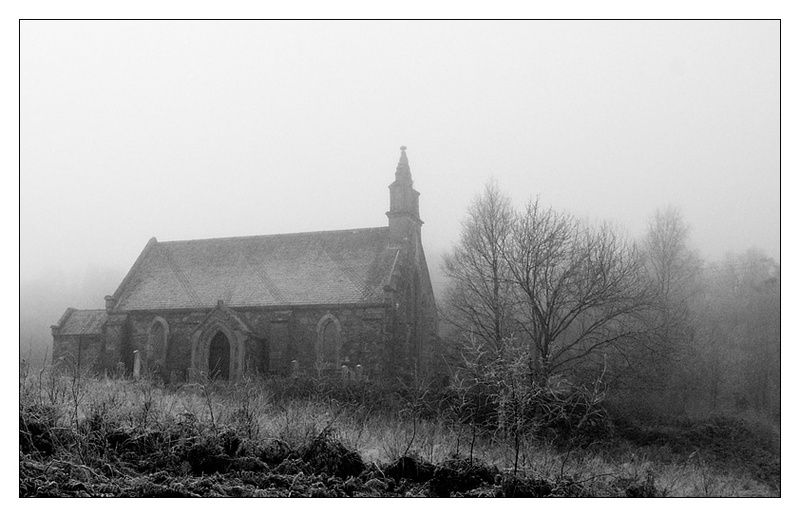 Trossachs Church

My latest venture was gonna be a Biggy !!

The night before I had it all planned, get up at 6.30 AM and head to Loch Achray to catch the sun rise.

Falkirk was Cold, -5 C but I was well prepared, plenty of warm clothing.

There was no mention the previous night about the frozen fog I faded into on my journey to the Trossachs. Weather reports that morning on the Radio suggested it was patchy fog so I continued on my way.

Once I reached my destination I was gutted to find the whole Loch thick with fog, the only shot I could get of any level of quality was of Trossachs Church, a pretty example of Scotland's Loch side places of worship.